Anactoria: Myth of The Individual
2m
•
Music Video, Experimental
•
2022
Region: Bega & South Pambula NSW
Unclassified: No age restrictions
"The myth of the individual has left us disconnected, lost and pitiful" - Kae Tempest, 'Let Them Eat Chaos', 2016.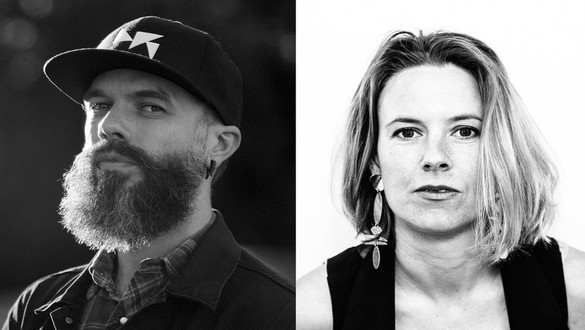 Director Tamlyn Magee is a musician and artist, performing under the alias Anactoria and has recently released her EP, Come On, Change.
The song, 'The Myth of the Individual', is the first release of new music from Anactoria's 'songlclub' collection.
''Anactoria delivers powerfully memorable shows and will leave you asking: where have you been all my life?" - Sats Kramer, Music NSW.
Director Andrew Robinson is a Regional Filmmaker and Digital Creative based in South Pambula, NSW.
He works on a variety of projects across the far south coast, from art to advertising. He has won various awards for his work, most recently at the Far South Film Festival 2021.
"Tamlyn and I have been collaborating on a number of Anactoria based film projects since 2019. Following the success at the Far South Film Festival in 2020 with 'Good Mind', we decided to enter 'Myth of the Individual' for local and international audiences to enjoy!
The filming for 'Myth' was very much in the moment. We had set aside a day to capture the film and just go for it!
Tamlyn knew where she wanted the film to take place, which was a hidden stretch of bank along the Bega river. We had recently had some heavy floods and now the water had receded it unveiled a strange mud covered landscape and when the sun entered though the canopy it created a dream like quality.
We had a few props to give some motivation for the character, but it was the location more than anything that led the film. The result was a genuine and authentic response to the music and place."
Cast
Writer
Director
Director
Producer
Cinematographer
Studios
Anactoria, Andrew Robinson Film